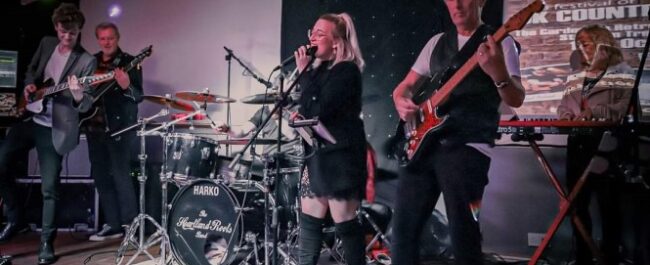 CMSM Festival October 2022
The Annual Festival featuring artists associated with Ken Meakin's COUNTRY MUSIC SOCIAL MEDIA was held at The Gardeners Retreat, Boothen Green, Stoke-on-Trent, on Saturday, October 15th 2022. Organised by Ken Meakin and Bournemouth-based singer/songwriter, Helena Mace, six separate acts were involved.
Below you can read about the event. Pictures by Jill Gibbons and the articles written by Rob Atkins, Author and songwriter.
Finally I think some praise for the venue and the festival organisers is called for. The Gardener's Retreat is a great little pub that I'd recommend to anyone. Furthermore, the facilities it offers to hold such an event are tip-top.
Clap your hands together for Helena and Ken of CMSM for putting the whole thing together, and give a round of applause for Edward Lawton, landlord of the Retreat, for his stirling work with the sound and stage management.
Article written by Rob Atkins, Author and songwriter