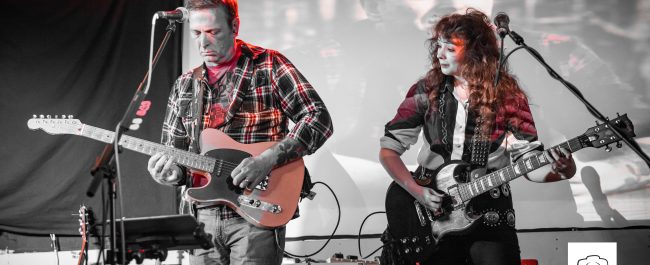 CMSM Festival 21st October 2023
The annual Country Music Social media festival was held at the Gardener's Retreat in Stoke on Trent on Sat 21st October showcasing a fantastic mix of artists from the Country genre.

Chloe Chadwick
opened the show with a mix of her original music and a cool cover thrown in from Creedance Clearwater Revival followed by Paul Jupe showcasing his Americana style originals and his great version of a Steve Earle classic.
Russ Kitchin performed his original music for the first time at a gig with his daughter Heather and proved he needs to perform his own songs more as they were fantastic.
Rett Russell performed some great originals of life on his various road trips and brought his fan club with him and then Rob Mchale who had flown to the UK from North Carolina to perform some shows, mesmorised the audience with stories of Jessie James ghost and Pirates amongst others.
The Westlands UK are usually a full band but in this occasion performed as a duo with some great tracks showing off their fantastic voices and songs.
Helena Mace had brought her trio with her and performed melodic acoustic versions of a range of tracks from her previous albums and telling a story of losing her hearing.
Finally, The Shaun Tobar Band finished the evening as a trio. A very tight and charismatic unit ending the evening with a bang.
Next years dates to be confirmed soon